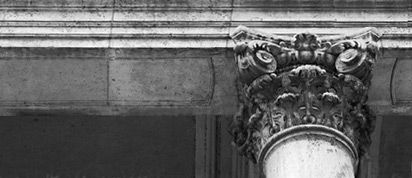 Ethan Atticus Balogh
Nara Sugino

A.B., Harvard College
J.D., Yale Law School
The New York Times reported that "Mr. Balogh is known for his eloquent oral arguments." American Lawyer proclaimed him "top-flight" and "a star." And the New York Daily News recognized him as an "ever-resourceful attorney."
The praise aside, Mr. Balogh is a problem solver. He made his name fighting the USA on its home courts, and by maintaining a small docket, he's been able to prove federal prosecutors wrong, time and again.
In his trial practice, he's obtained dismissals through motion practice, like Bernal (CD Cal. 2019), Couch (ND Cal. 2016), Sanders (ND Cal. 2012), Moorhead (ND Cal. 2010), Neusom (CD Cal 2008). Other times, he's won cases by securing the Government's retreat and surrender, either by proffering a motion he contends will succeed, as in Sealed Matter, (ND Cal. 2019), or by demanding trial and convincing federal prosecutors he will win it, like Paiz (ND Cal. 2013).
Then there are the cases when the Government presses on to trial; he's won then too, like for Beebe (ED La. 2023), and Cooper (ND Cal. 2015), and Baker (ND Cal. 2010).
Mr. Balogh's record of success includes ground-breaking cases. He obtained an order striking down the United States Attorney's notorious priors policy, Jones (ND Cal. 2009), and he co-led the team that secured four district court orders in three federal districts (San Francisco, Los Angeles, and Las Vegas) requiring the return of MLB players' testing records during the federal steroids investigations. When a panel of judges reversed in late 2006, Mr. Balogh then co-led the team that convinced the en banc court to reinstate those wins. United States v. Comprehensive Drug Testing, Inc., 579 F.3d 989 (9th Cir. 2009) (en banc).
Mr. Balogh also takes on appeals, and has helped his clients turn around those losses too. See e.g., Mendoza (9th Cir. 2022); Lee (9th Cir. 2016); Kyle (9th Cir. 2013). In another appeal he took on, he lost in a published opinion, before pressing on and prevailing at the Supreme Court. Ajoku (2014). Mr. Balogh then reargued to the panel the question of harmless error, and prevailed again. His law partner finished the job by returning to the trial court, and obtaining a complete acquittal.
Mr. Balogh also takes on select civil matters, and maintains a successful SEC, FINRA, commercial litigation, and civil rights track record.
Mr. Balogh graduated with honors from Harvard College and from the Yale Law School. Yale presented him the C. Larue Munson award for his outstanding work at the Jerome N. Frank Legal Services Organization. Mr. Balogh's public service includes his work as deputy at the San Diego Public Defender, clerking for the Honorable Marilyn L. Huff, United States District Judge, and serving as a San Diego Federal Defender. He was an associate (1997-2001), and then a partner (2001-2005), at the esteemed boutique law firm, Keker & Van Nest, before pursuing his own practice—for many years, with partner Ben Coleman—beginning January 2007.
Mr. Balogh furthers the cause of criminal justice by sitting on the Board of Directors of the First District Appellate Project.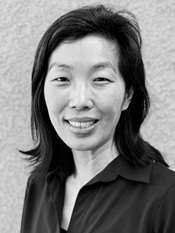 A.B., Harvard College
J.D., University of Michigan Law School
Nara Sugino joined the firm in 2019 as an associate attorney. Before relocating to California, Ms. Sugino lived in Japan and worked with the Michigan Innocence Clinic.
Ms. Sugino graduated Harvard College and the University of Michigan Law School, where she was a member of the Law Review, and graduated magna cum laude and Order of the Coif. Following law school, she joined Kirkland & Ellis in Chicago before clerking for the Honorable Judge Diane P. Wood of the United States Court of Appeals for the Seventh Circuit.
Ms. Sugino's practice now focuses exclusively on federal criminal defense. She is a member of the Illinois bar, and admitted to practice before the Seventh and Ninth Circuit Courts of Appeals.